What is a Layout Kit?
We offer several types of kits here at It's Scrapbook Time! All kits include a color picture of the completed project and instructions as well as any cardstock, matting, pattern paper, and embellishments needed to complete the project. You choose your favorite style... sticker art or paper piecing!
TWO-PAGE LAYOUT KITS (available in 12"x12" or 8"x8")
You personalize our two-page layout kits by cutting the photo mats to match your photos and arranging them as you like on your layout. You can order additional cardstock for matting in our kit add-ons section. You make our kits your own by adding glitter glue, foam adhesive, gems, ribbons, and more! And don't forget we also offer custom titles in our kit add-ons section so you can change the title of any kit to match your needs.
RECIPE PAGE KITS (8"x8")
Our recipe page kits do include the printed recipe to complete your page. We also offer divider pages to help separate your recipe pages into categories. Our photo pages are a great addition to any recipe book as they let you personalize your book by adding family photos throughout. But don't forget that they can also be used to add additional recipes!
TAG SETS
Our tag kits create a set of coordinated tags that can be added to other projects, layout pages, or cards as you wish. Our tags are designed to be 3 1/2"x6" each with some embellishments hanging off the edge a tad.
CARD KITS
Our card kits include three identical cards and envelopes. You may personalize the inside of each card or use the included printed sentiment blocks.
CALENDAR KITS
Our calendar kits include a single 12"x12" page for each month. A blank calendar is not included and may be ordered separately in our kit add-ons section.
Don't be afraid of our paper piecing. All of the pieces are pre-cut... we make it easy for you!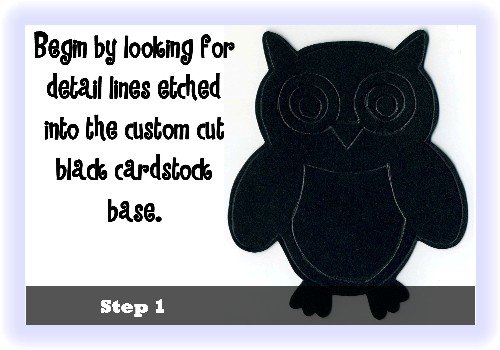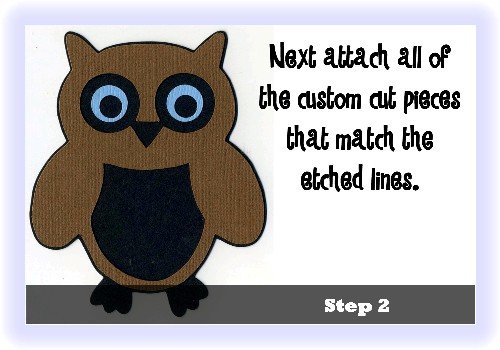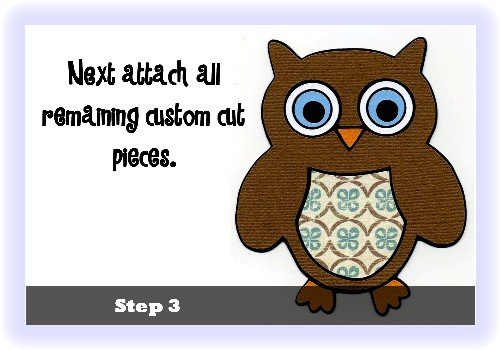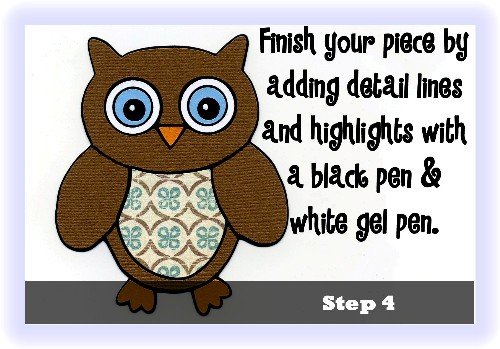 Supplies needed to assemble our kits
Our kits come complete with the layout idea, coordinating papers, and embellishments, but you do need a few basic supplies. You need your photos, a paper trimmer, and adhesive. You bring the embellishments to life with a black pen and white gel pen. (Notice what a difference the simple dots of white gel pen make in the eyes of our owl in step 4 above). We do recommend either a xyron sticker maker or Zig Squeeze and Roll glue pen for the smaller pieces. Many people find scrapbook tweezers are very helpful too.
Premade pages
Our premade pages section is your opportunity to purchase an assembled layout. You just pop in pictures and you're done!